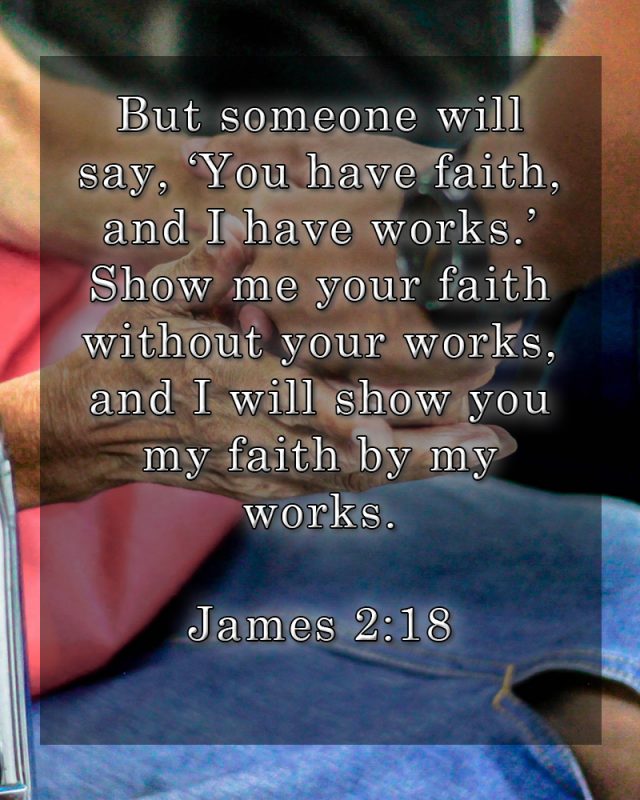 The topic of "works" has come up a lot for me lately. There is someone in my life that I have been trying to share Gods love with, but that person is convinced that I am involved in a "works" based religion. He points to many reasons why he believes I am "works" based, one of those reason being that I keep the Sabbath. I explain at length the work that is involved in having a relationship with Jesus, a living heartfelt relationship, not simply just a nod of the head that Jesus is Lord. Relationships are work; there is communication to be had, understanding to gain, and dedication to maintain. That is the work I believe we are to do each day, that is the work my church emphasizes, and the work the Bible shows me. This week as I read my Bible, I started noticing the different contexts that the word "work" is used,
and something I never realized came to light.
Deuteronomy 8 talks about the importance of remembering God and what He's done for you and why that matters.
Deuteronomy 8:10:
"When you have eaten and are full, then you shall bless the LORD
your God for the good land which He has given you."
Verse 11 warns:
"Beware that you do not forget the LORD your God by not keeping His commandments…."
Because forgetting who those blessings come from makes us think that we've done something to achieve this level of success on our own. We become self-sufficient, which then pushes God out of our lives.
Deuteronomy 8:17:
"Then you say in your heart, 'My power and the might of my hand have gained me this wealth.'"
But God wants us to keep in mind…
Deuteronomy 8:18:
"… you shall remember the LORD your God, for it is He who gives you power to get wealth….
God doesn't like self-sufficiency, because the self-sufficient think they need no outside help in satisfying their basic needs, emotionally and intellectually independent from God. I began to see in Isaiah the level of self-sufficiency that those who worship idols had developed.
Isaiah 2:8:
"Their land is also full of idols; they worship the work of their own hands, that
which their own fingers have made."
Isaiah 3:11:
"Woe to the wicked! It shall be ill with him, for the reward of his hands shall be given to him."
These verses took my mind to Revelation 9:20:
"But the rest of mankind, who were not killed by these plagues, did not repent of the works of their hands, that they should not worship demons, and idols of gold, silver, brass, stone, and wood, which can neither see nor hear nor walk."
Could the work that we do by our own hands lead to idol worship? Maybe not of a stump of wood, or a gold statue but more of self-idolatry? The admiration for or devotion to oneself…by the boasting of the works of their own hands….
Now Jesus does say in Matthew 16:27:
"For the Son of Man will come in the glory of His Father with His
angels, and then He will reward each according to his works."
 There is work involved…the Bible makes that clear.
1 Peter 2:12:
"having your conduct honorable among the Gentiles, that when they speak against you as evildoers, they may, by your good works which they observe, glorify God in the day of visitation."
And Jesus knows of all the works of each of the seven churches in Revelation, from the corrupt church to the faithful church. There are honorable works and sinful works. How do we know the difference?
Jesus says in Revelation 2:26:
"And he who overcomes, and keeps My works until the end, to him I will give power of the nations."
That's the difference, whose works are we practicing and keeping? Our own? Or Jesus' works? Do those works glorify God or ourselves?
Isaiah 41:13:
"For I, the LORD your God, will hold your right hand, saying to you, 'Fear not, I will help you."
Let's let our hands be the property of God, let's let Him control our members to do His good works.
Psalm 73:22-24:
"I was so foolish and ignorant; I was like a beast before You. Nevertheless I am continually with You; You hold me by my right hand. You will guide me with Your counsel, and afterward receive me to glory."