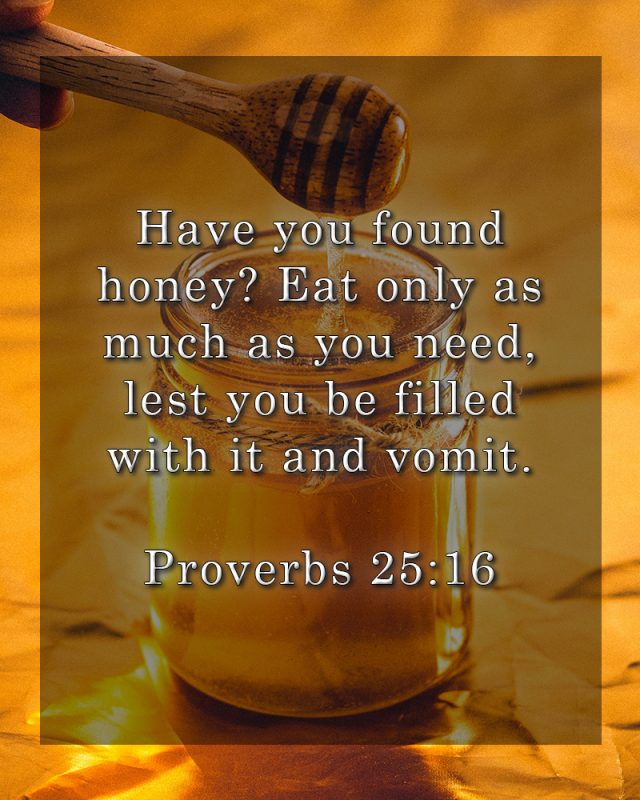 When I finally came to God with an earnest desire to allow Him to save me, I could see my old self in Psalm 107:4-7. I wandered in the wilderness in a desolate way; no safe place to dwell, I was so hungry and thirsty for Him, that my soul fainted in me, I had become very weary. I cried to the LORD in my trouble, and He delivered me from my distress. He goes before me to lead me in the right way… to safety.
Soon after coming to Him, I became convicted to read His word daily; study His word for myself and find Jesus in the pages. I needed to learn who this God was that makes all these wonderful promises to me. As I read, I grew and I felt Him nourishing me all along the way with the substance of His words, but sometimes that sinful self would creep in. I would find myself almost greedy for His word; I wanted to know everything, right now! I noticed when I would go before Him even in my study I would stumble. While some would say when I tried to explain my plight "That's not a bad thing to be greedy for". But something about it seemed off putting. The greedier I got for the knowledge the less I saw, the less it made sense, and the more I would flounder.
Proverbs 1:18,19 says "But they lie in wait for their own blood, they lurk secretly for their own lives, So are the ways of everyone who is greedy for gain; it takes away the life of its owners."
The warning was clear, I asked God to show me what I was doing wrong in those moments of gluttony. To my mind came several verses:
"Have you found honey? Eat only as much as you need, lest you be filled with it and vomit". Proverbs 25:16
I knew what kind of honey this verse was talking about and I had indeed found honey…
"How sweet are Your words to my taste, Sweeter than honey to my mouth!" Psalm 119:103.
But I was trying to gorge myself on it and making myself sick in the process. Because after all….
"It is not good to eat much honey; so to seek one's own glory is not glory". Proverbs 25:27.
And finally, my mind was taken to Revelation 3:17:
"Because you say, 'I am rich, have become wealthy, and have need of nothing'—and do not know that you are wretched, miserable, poor, blind, and naked"
While I might be "hot" for the LORD and not lukewarm, the verse before of Him vomiting one out was not only because of their lack of desire for Him but also because of their own self-reliance. That was the gentle rebuke I needed. My hunger for the word and Him is good, so long as I rely on Him to feed me what I am ready for, what He deems me ready for, for His glory and certainly not my own.
So, to anyone who might at times feel like me, I pray that we don't rush God - going before Him is never a safe place to be, even if you think you're doing a good thing. I find comfort in remembering that Jesus is the author and finisher of our faith.