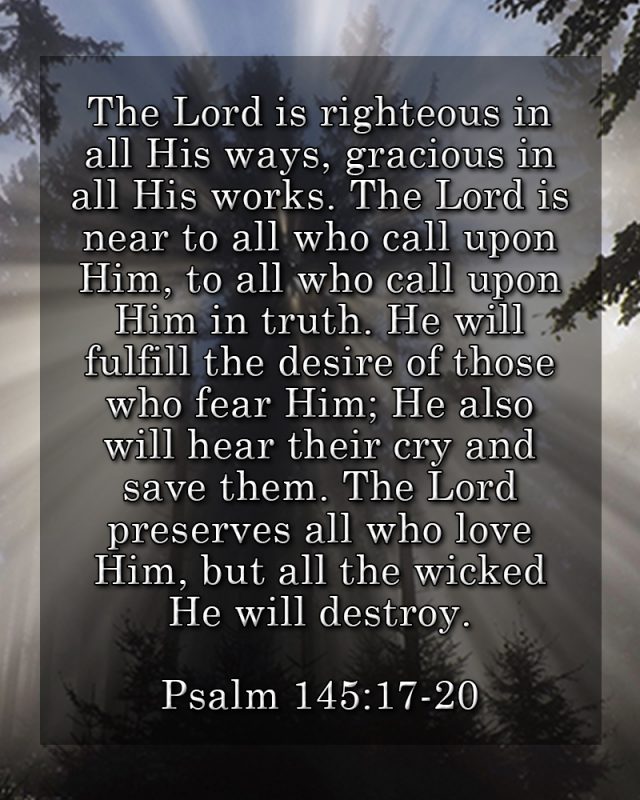 Have you ever felt attacked by the enemy? How do you deal with it? Do you just 'roll with the punches' and carry on - maybe confiding in a friend or a loved one? Do you get angry? Or do you fall to your knees and go to the one Person in the entire universe that can actually do something about it?
Ellen White has a powerful statement in Steps to Christ pgs. 94, 95:
"The darkness of the evil one encloses those who neglect to pray. The whispered temptations of the enemy entice them to sin; and it is all because they do not make use of the privileges that God has given them in the divine appointment of prayer…Without unceasing prayer and diligent watching we are in danger of growing careless and of deviating from the right path. The adversary seeks continually to obstruct the way to the mercy seat, that we may not by earnest supplication and faith obtain grace and power to resist temptation."
All of heaven is waiting for the word from you to give instantaneous assistance and comfort in your time of need. All that we need to do is call upon the name of the Lord. Tell him our needs and our wants. When we are going through a trial - call upon Him - your load will lighten. When temptation threatens to overcome you and steer you from the path that you have so diligently followed - call upon the name of the Lord. He promises that all who call upon Him "in truth" - in faith - will be preserved. We are the ones that are holding up our hands and telling Heaven, 'no - I don't need your help!'
In his time here on earth, Jesus was in constant communication with heaven. He was always warning those who followed Him - pray, pray, pray. He knew that prayer is not a natural instinct for man so we needed to be constantly reminded. And he also knew that communication with God was the only way that humanity could have a 'fighting chance' against the enemy.
In the book "Prayer Works" is a statement that I would like to share:
"Satan serves up for each of us a variety of troubles on the plate of life, yet the range and power of prayer is as great as any trouble, as universal as any sorrow, as infinite as any grief. Prayer connects us with an 'able God.' There is no discouragement that prayer cannot relieve. There is no problem of life that prayer cannot conquer."
I hope that prayer is not your last resort. God will answer your prayers and petitions - it may not be how you would like for it to be answered. But I implore you nonetheless - don't neglect the privilege of prayer.