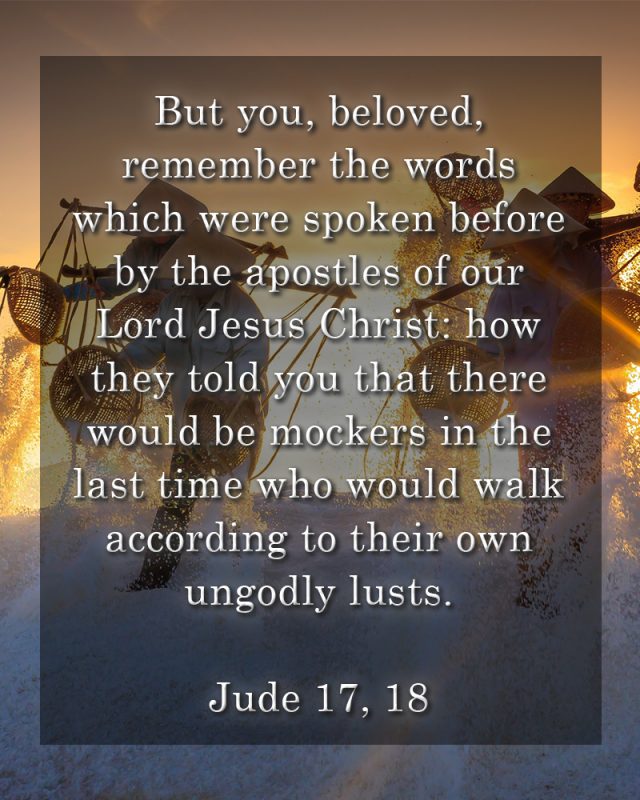 This past week I felt this verse. I felt, maybe for the first time in my new Christian life, the feeling of being mocked for my faith. It didn't feel good, even though the Holy Spirit had done what He promises, to bring verses to remembrance and helped me fight. I had felt like I was in a spiritual boxing match and I took some blows, but ultimately after it was said and done I stood, tired, battered and a bit wobbly - but I stood nonetheless.
Psalm 69:8,9 came to mind:
"I have become a stranger to my brothers, and an alien to my mother's children; because zeal for Your house has eaten me up, and reproaches of those who reproach You have fallen on me."
All because I love the LORD my God the way I am supposed to - Deuteronomy 6:5
"You shall love the LORD God with all your heart, with all your soul, and with all your strength."
After this spiritual battle had taken place, I honestly wasn't sure I possessed whatever it was that one needs to share their faith with others if it was going to always be like this.
I took to prayer and that next morning 2 Kings 2:19-24 was the story that stuck out to me and renewed my spirit. Elisha performs miracles. It starts with Elisha being told by the people of the city that the water is bad, and the ground is barren. This brought several verses to mind and made me think that this city didn't just have bad water, but they didn't have the water needed for Everlasting life.
John 4:14:
"But whoever drinks of the water that I shall give him will never thirst. But the water that I shall give him will become in him a fountain of water springing up into everlasting life."
Rev 22:17:
"And the Spirit and the bride say, 'Come!' And let him who hears say, 'Come!' And let him who thirsts come. Whoever desires let him take the water of life freely."
This city didn't have Jesus, Elisha gave the people the remedy he said "Bring me a bowl, and put salt in it". Then he went to the source of the water, where all the water flowed from and "cast out the salt there" then the LORD spoke and said "Thus says the LORD: 'I have healed this water: from it there shall be no more death or barrenness'."
Aren't we called to be the salt of the earth?
Matthew 5:13:
"You are the salt of the earth; but if the salt loses its flavor, how shall it be seasoned? It is then good for nothing but to be thrown out and trampled underfoot by men."
Mark 9:50:
"Salt is good, but if the salt loses its flavor, how will you season it? Have salt in yourselves, and have peace with one another."
As Elisha is finished allowing God to work though his salt, mockers come, they seemed to hate him without cause.
John 15:25:
"But this happened that the word might be fulfilled which is written in their law, 'They hated Me without a cause.'"
Though Elisha was healing the city, giving them the water they needed to have everlasting life, people hated him (just like Jesus). What was he to do about it? He gave the matter to God. "He pronounced a curse on them in the name of the LORD" And two bears came out of the woods and mauled them.
Proverbs 26:27 says:
"Whoever digs a pit will fall into it, And he who rolls a stone will have it roll back on him."
The mockers brought upon themselves their own destruction. This story taught me this week, don't stop spreading your salt, because of the mockers or alienation from loved ones, God will deal with them. Instead continue to love the LORD God with all your heart, with all your soul, and with all your strength'. He will give you what is needed to do just that and will protect you along the way.