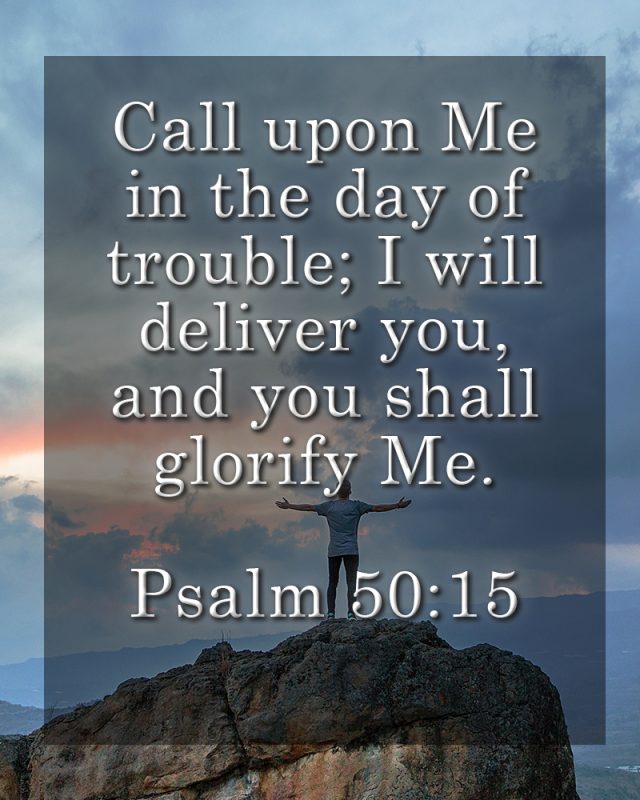 We all have times of trouble. We all have crucibles that we are put through. God promises - that no matter what the trial - no matter the difficulty you are going through - he will deliver you. It is right there in Psalms. It is all throughout the bible!
In Isaiah 58:9 it states:
"Then you shall call, and the Lord will answer; You shall cry, and He will say, 'Here I am.'"
In Job 22:27, the story of the man that suffered most in the Bible besides Christ states:
"You will make your prayer to Him, He will hear you…"
Job knew that if he called upon God - that God would hear him and deliver him. God had promised him that if Job walked in His ways - that he would always be with him. Now, what did that deliverance look like? Did Job miraculously get his possessions and children and health back? Did everything that was currently happening to him just all the sudden stop or did God allow him to continue in his trial - in the crucible - to perhaps grow his faith?
Zechariah 13:9 proves this point:
"I will bring the one-third through the fire, will refine them as silver is refined, and test them as gold is tested. They will call on My name, and I will answer them. I will say, 'This is My people;' and each one will say, 'The Lord is my God.'"
The New Testament expounds on this idea that our faith is refined by God through our crucibles. Do not despair if you are going through a crucible. God promises that there is nothing that He will allow that we cannot handle. But it is not something that we can handle and push through ourselves - we can only overcome this trial - this crucible - if we call out and lean heavily upon God. He is the refuge in the midst of what seems like our deadly storm. So call out to Him in your time of trouble. I guarantee that He will answer.